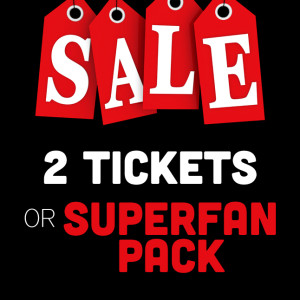 Are you a die hard derby fan? This week is your only chance to get discounted tickets to our 2016 season!
November 27-30, we're selling two season tickets for only $75. This price is for tickets only. Visit the Merchandise page to place your order!
For $25 more, you can upgrade to a Super Fan package, which includes your name flashed on the Jumbotron throughout home bouts, 2 season tickets in a preferred seating area, 2 limited edition FWDG t-shirts, 1 league poster, and 2 FWDG stickers OR plastic tumblers.
All season tickets or super fan packages can be picked up at our first home bout of the season on February 6th at the Coliseum. For more information, email us at fwderbygirls@gmail.com.
Thanks for supporting your Fort Wayne Derby Girls!